HI ! WE ARE OHANNA WONDERS
WE REDEFINE BEAUTY THROUGH EMOTIONAL WELLNESS
We are an emotional wellbeing brand creating psychodermatology
skin essentials for stressed-out mind and body.
As Anxiety, stress and low mood can cause inflammatory skin issues such as adult acne, eczema and premature ageing, we formulated rich blends of adaptogens, medical herbs, and botanical extracts.
that help the body and mind deal with internal stress.
We are passionate about creating products that are not only encourage resilience to oxidative stress and fatigue, but take your skin care and stress management to the next level.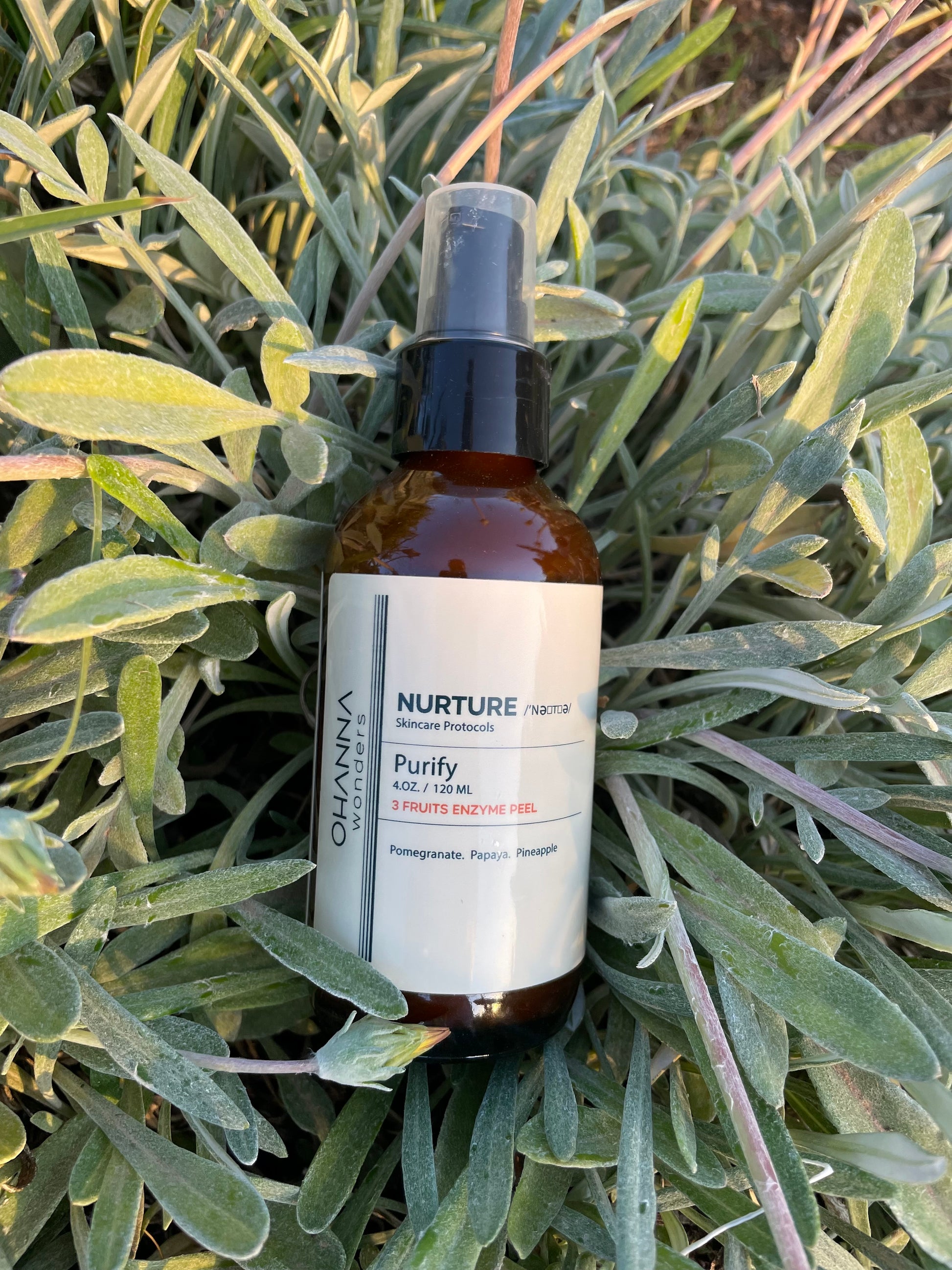 NURTURE - Purify 3 Fruits Enzyme Peel
This iconic all-in-one facial pulls out all the stops to clear your pores. A natural exfoliating enzymes peel that brightens, hydrates, and rejuvenates skin revealing a brighter and velvety-smooth complexion.
Share
View full details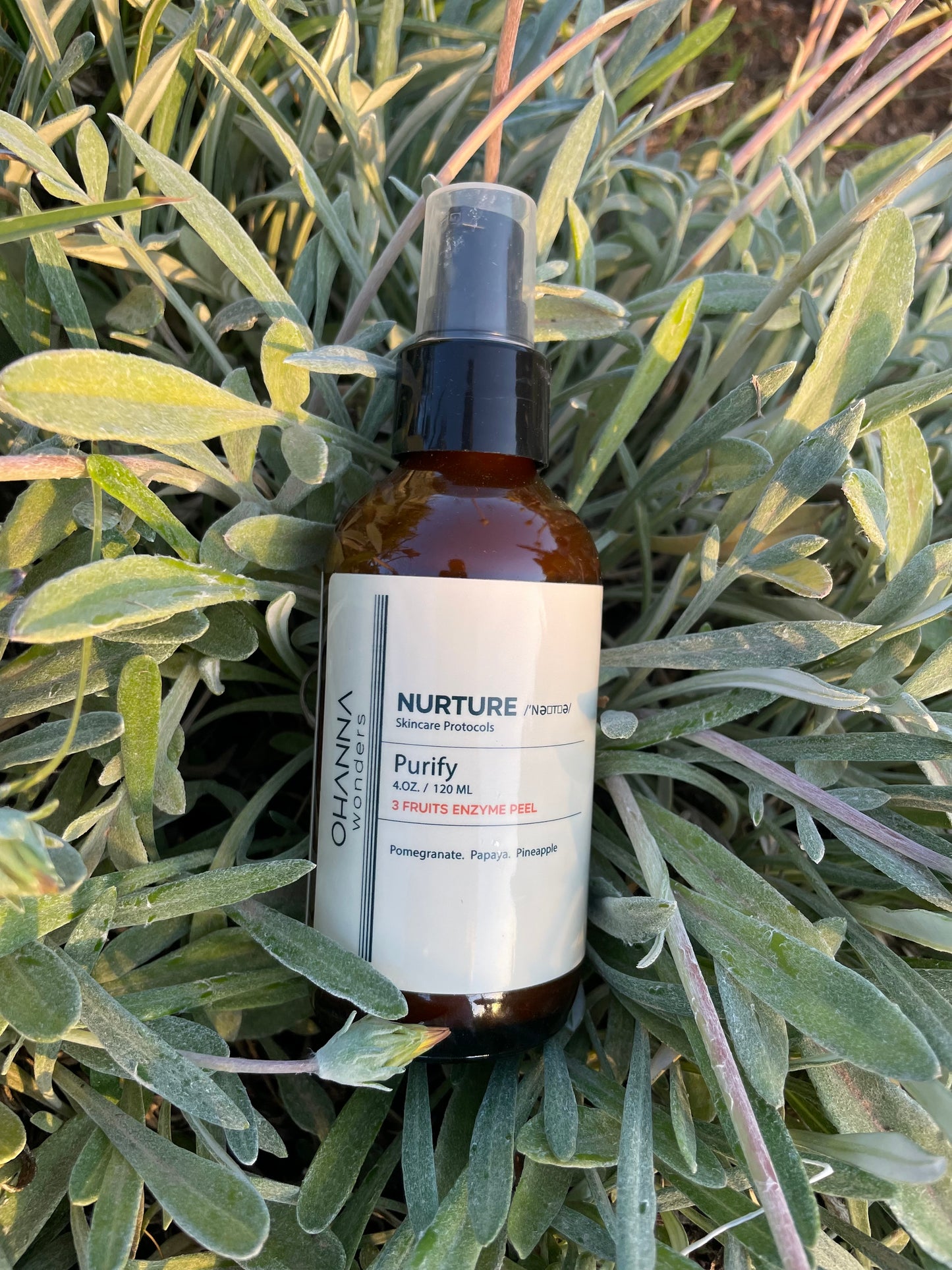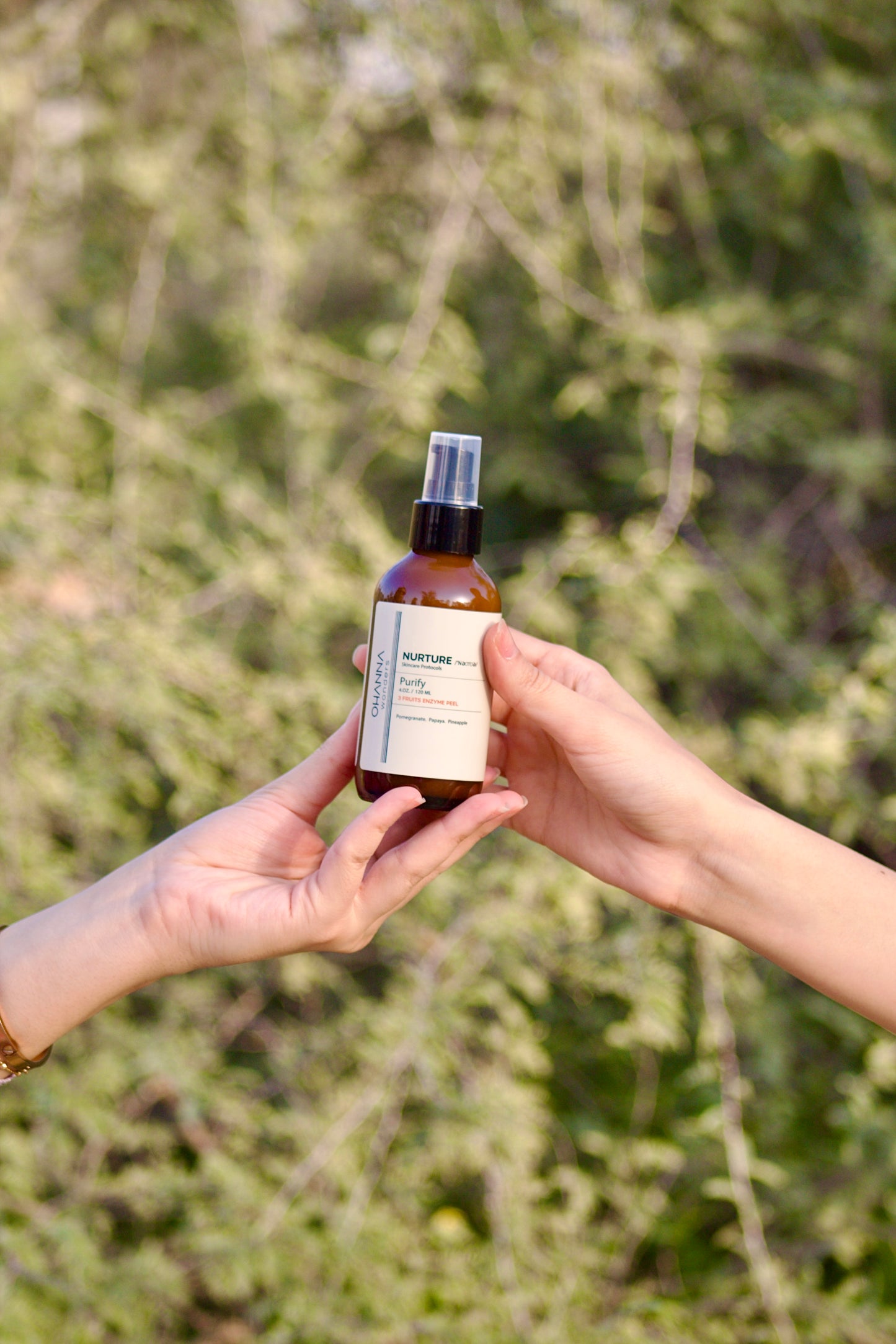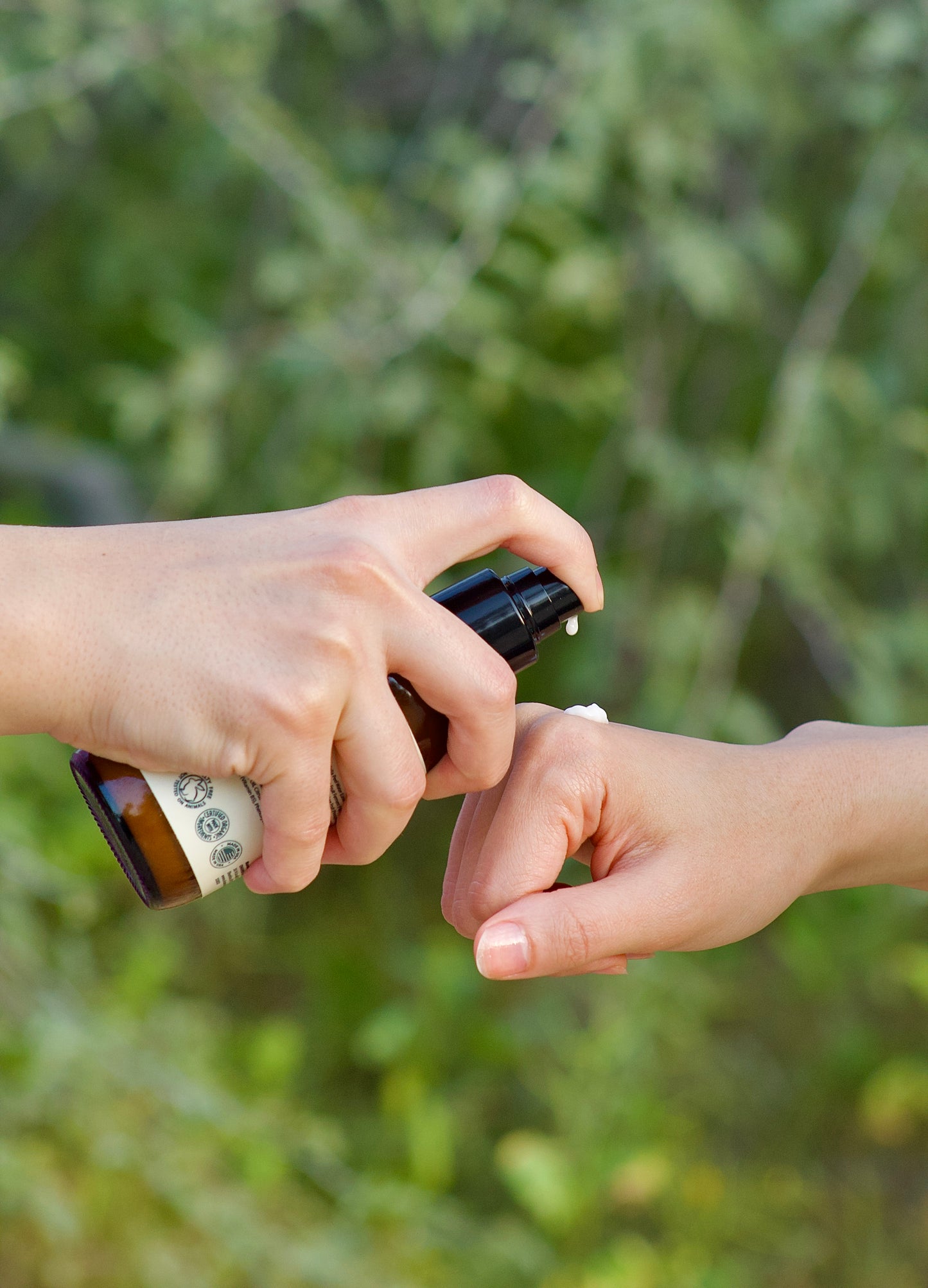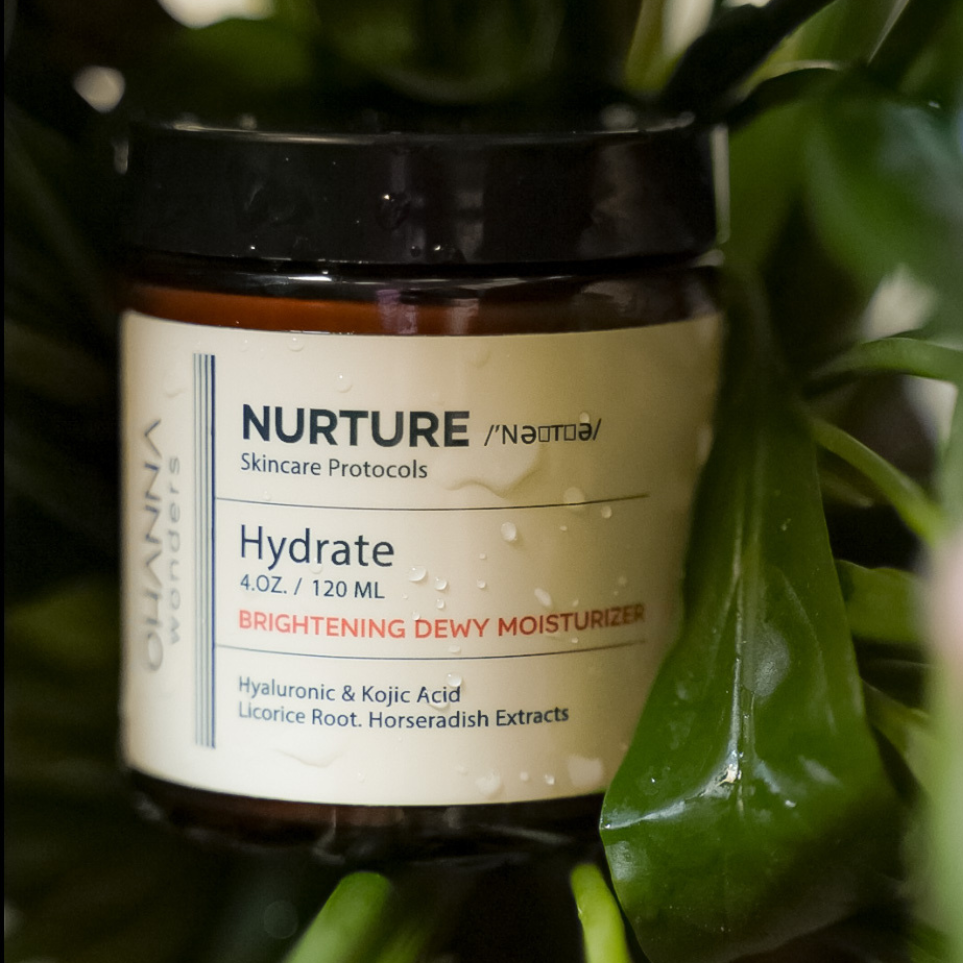 NURTURE - Hydrate Brightening Dewy Moisturizer
A Miracle in a Jar. Powered by 5 Adaptogens herbs and mushroom, it reduces photodamage and aging.
Share
View full details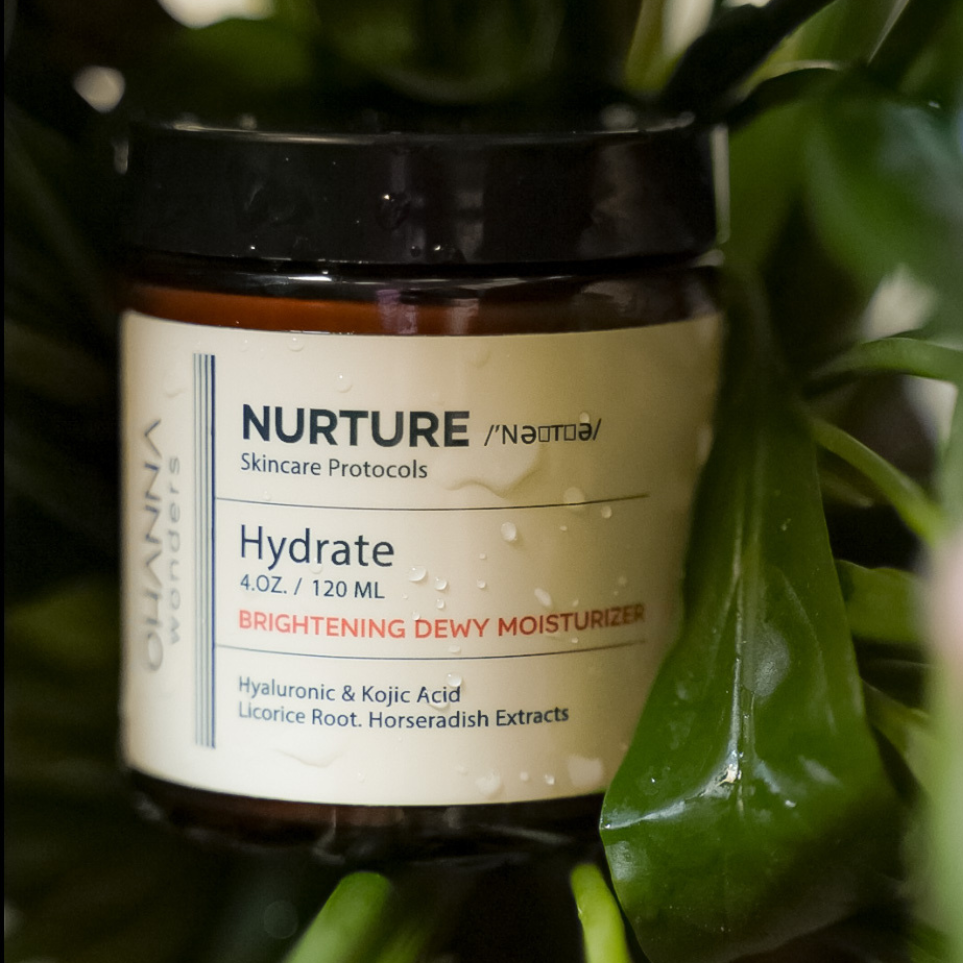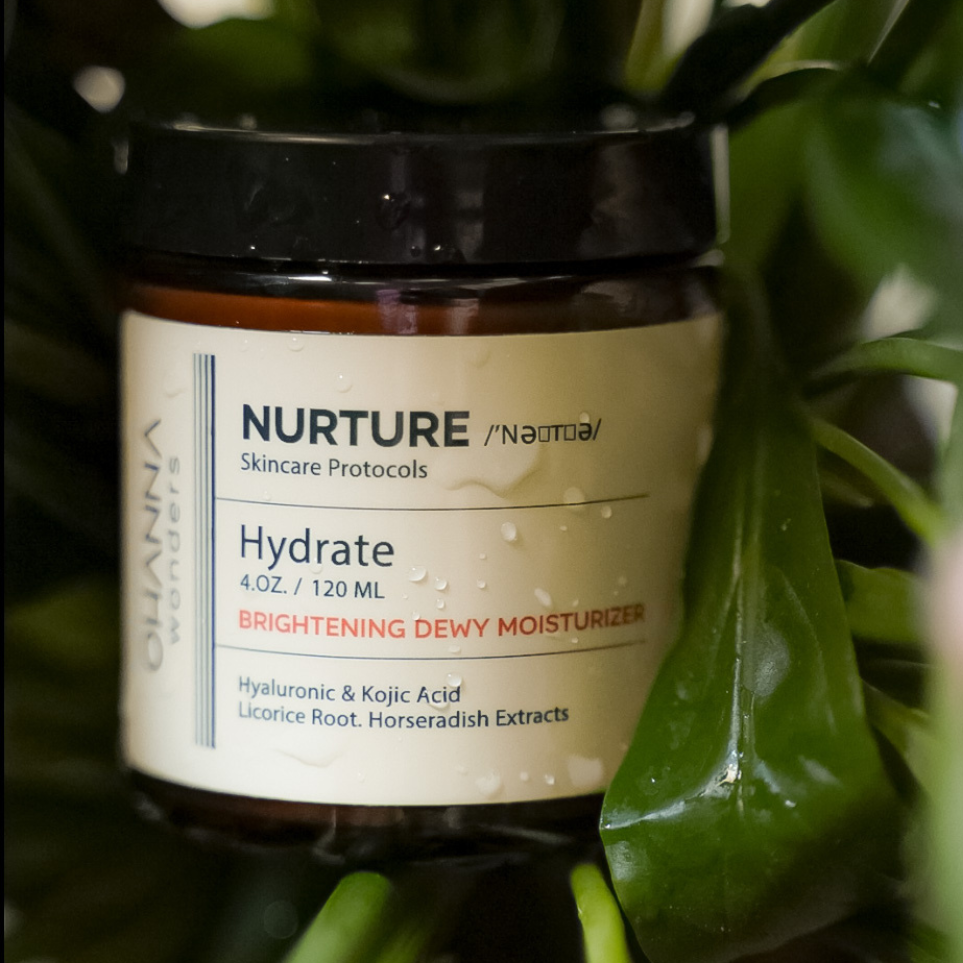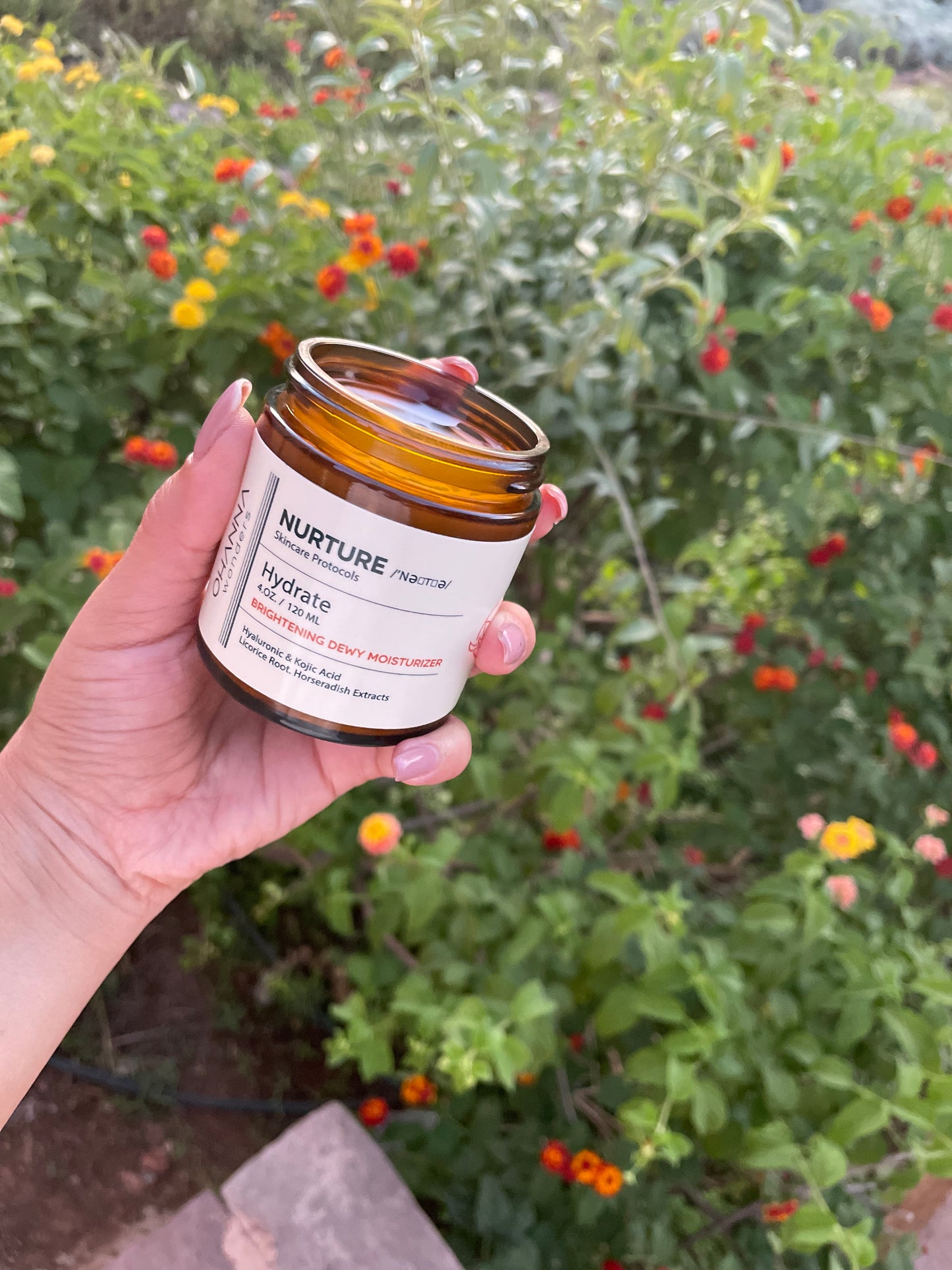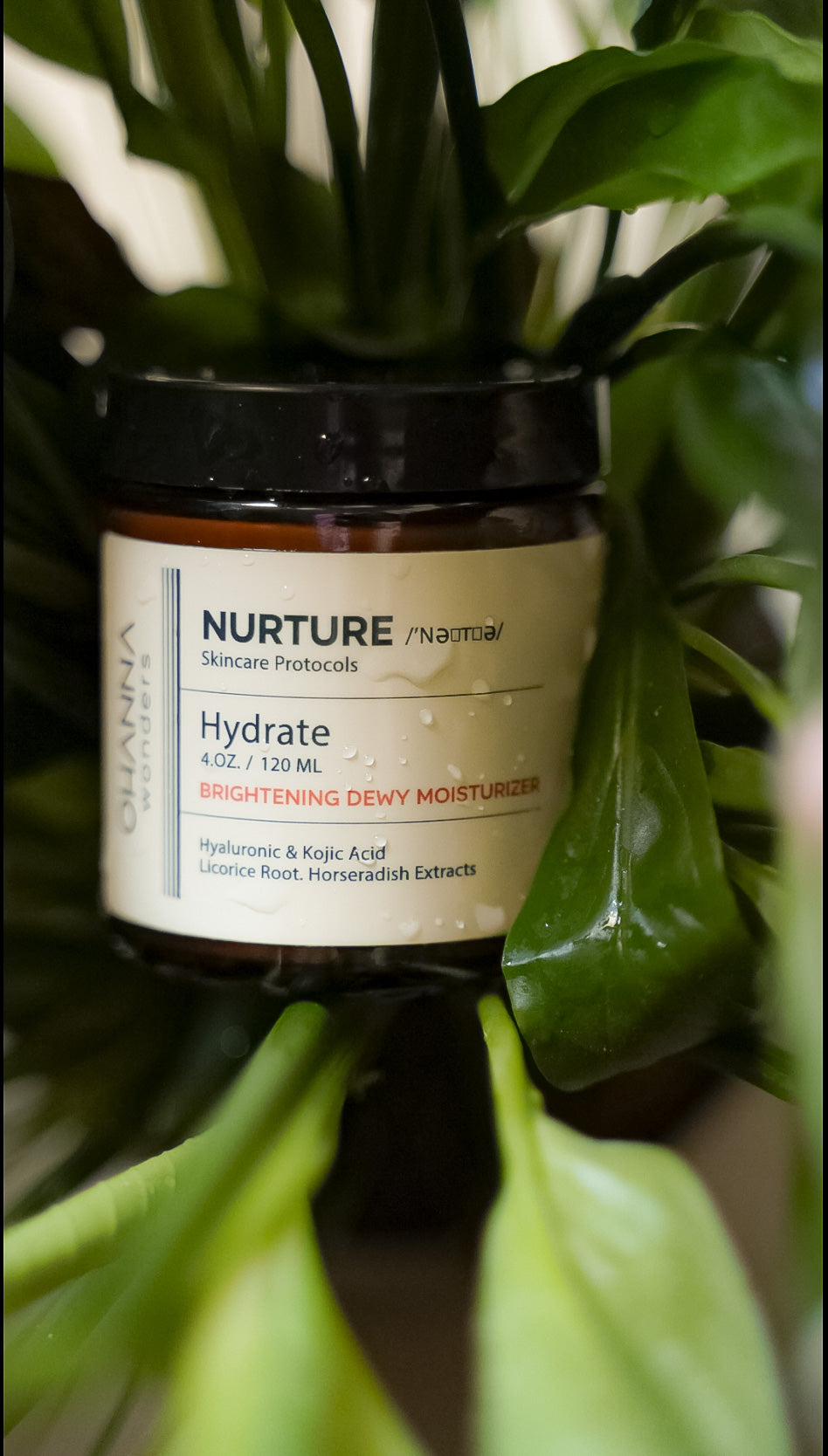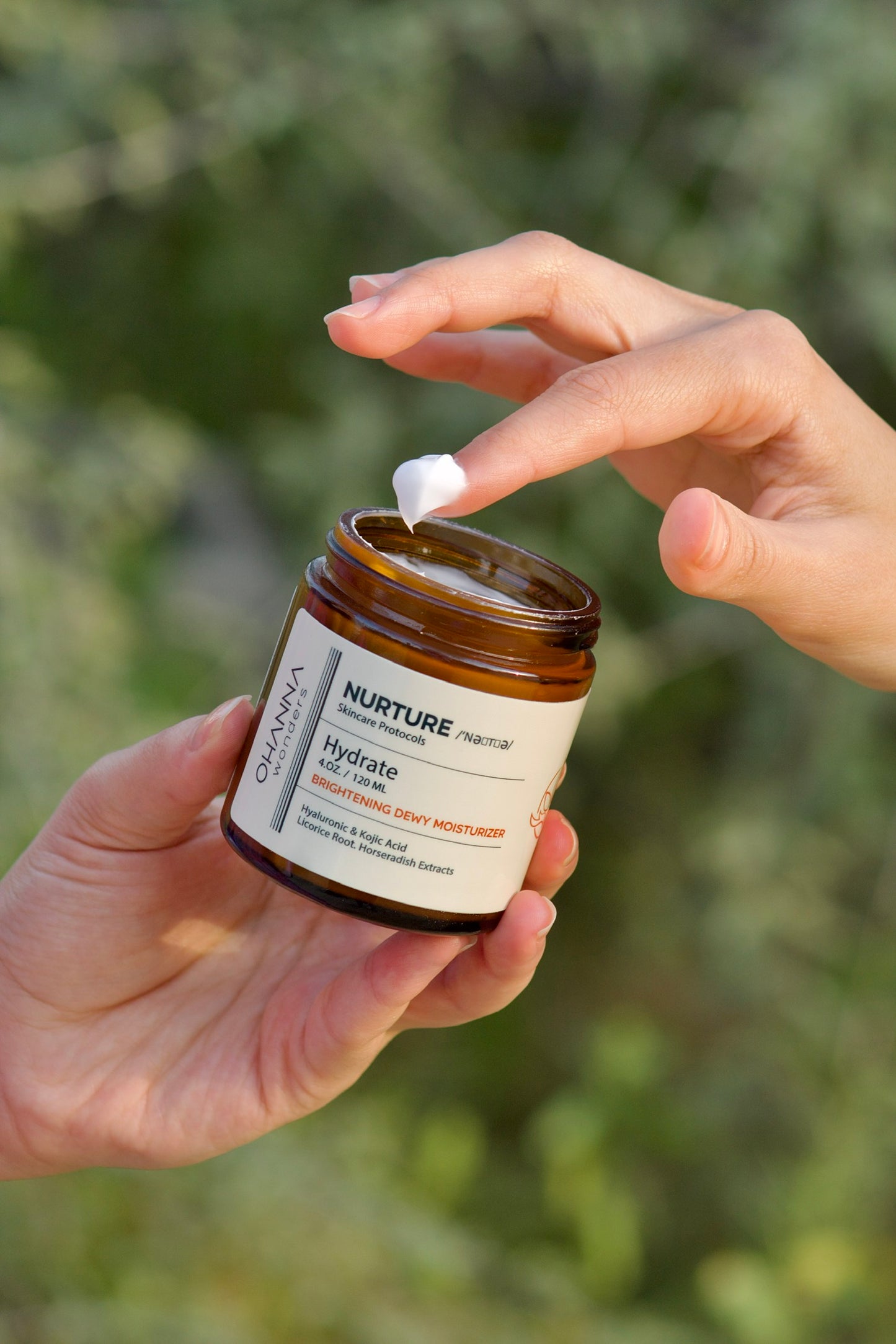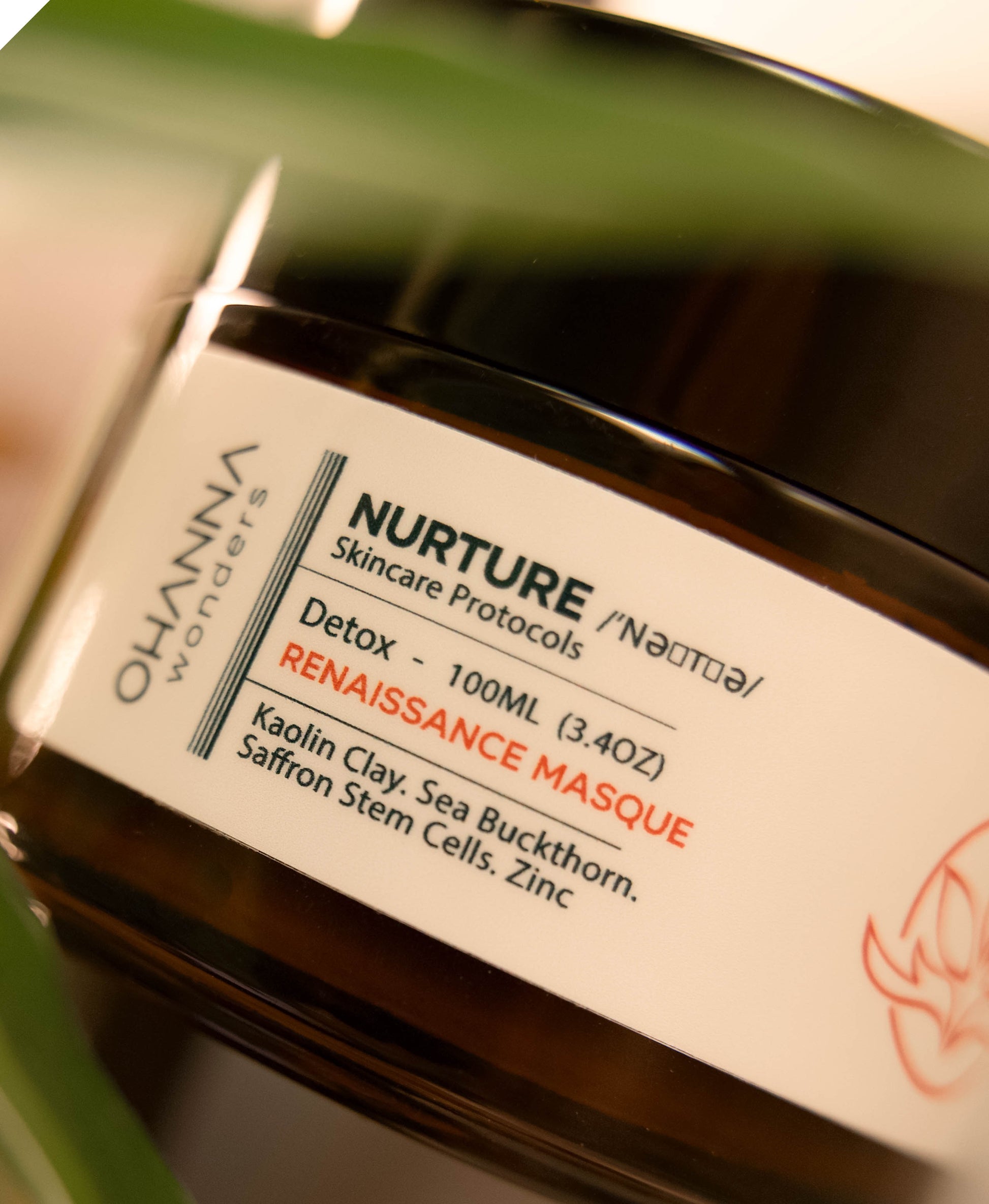 NURTURE - Detox Renaissance Masque
This Kaolin clay-based Brightening masque screams skin-care ritual ! Rejuvenate, oxygenate, feed your skin with superfoods and adaptogens.
Share
View full details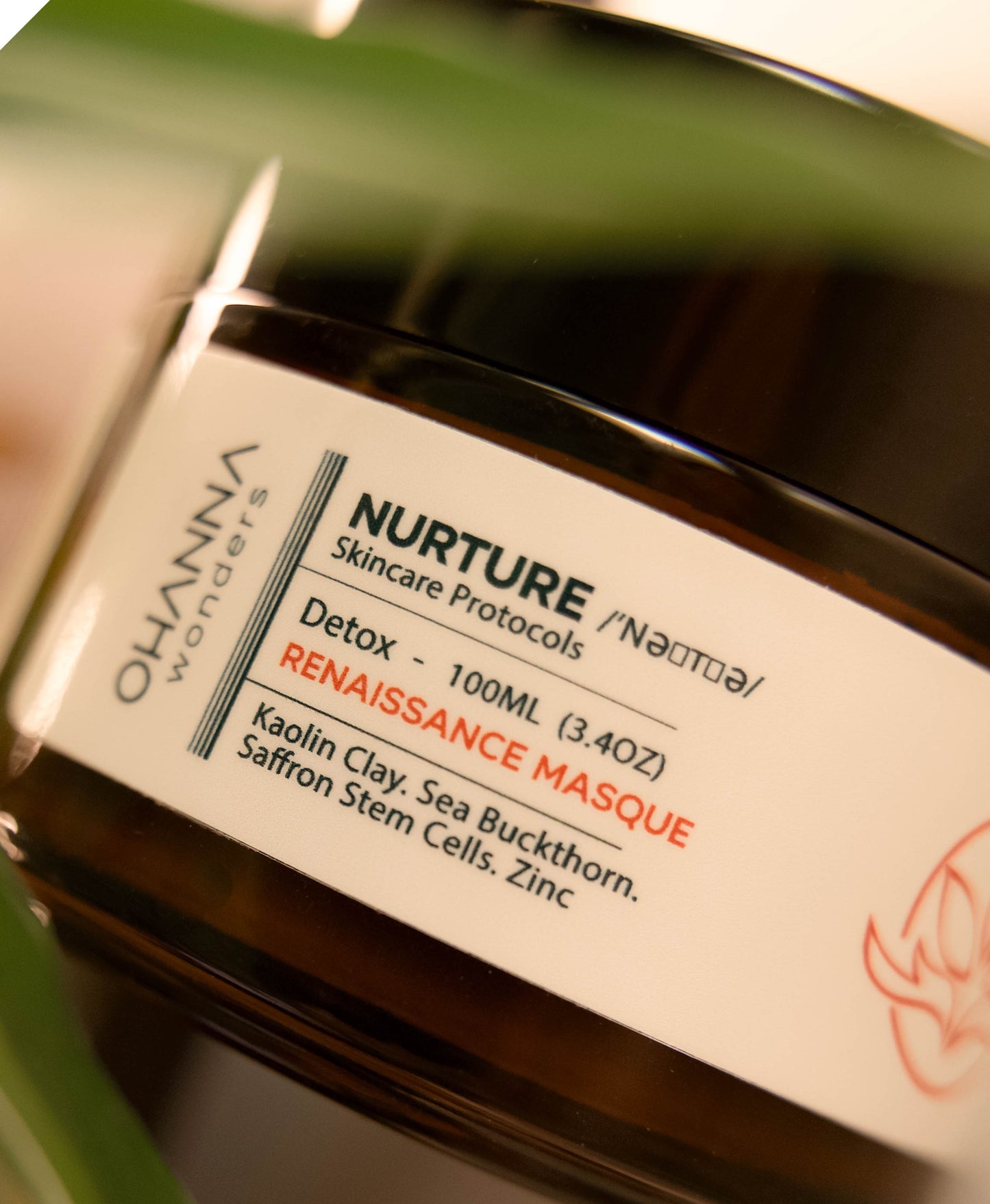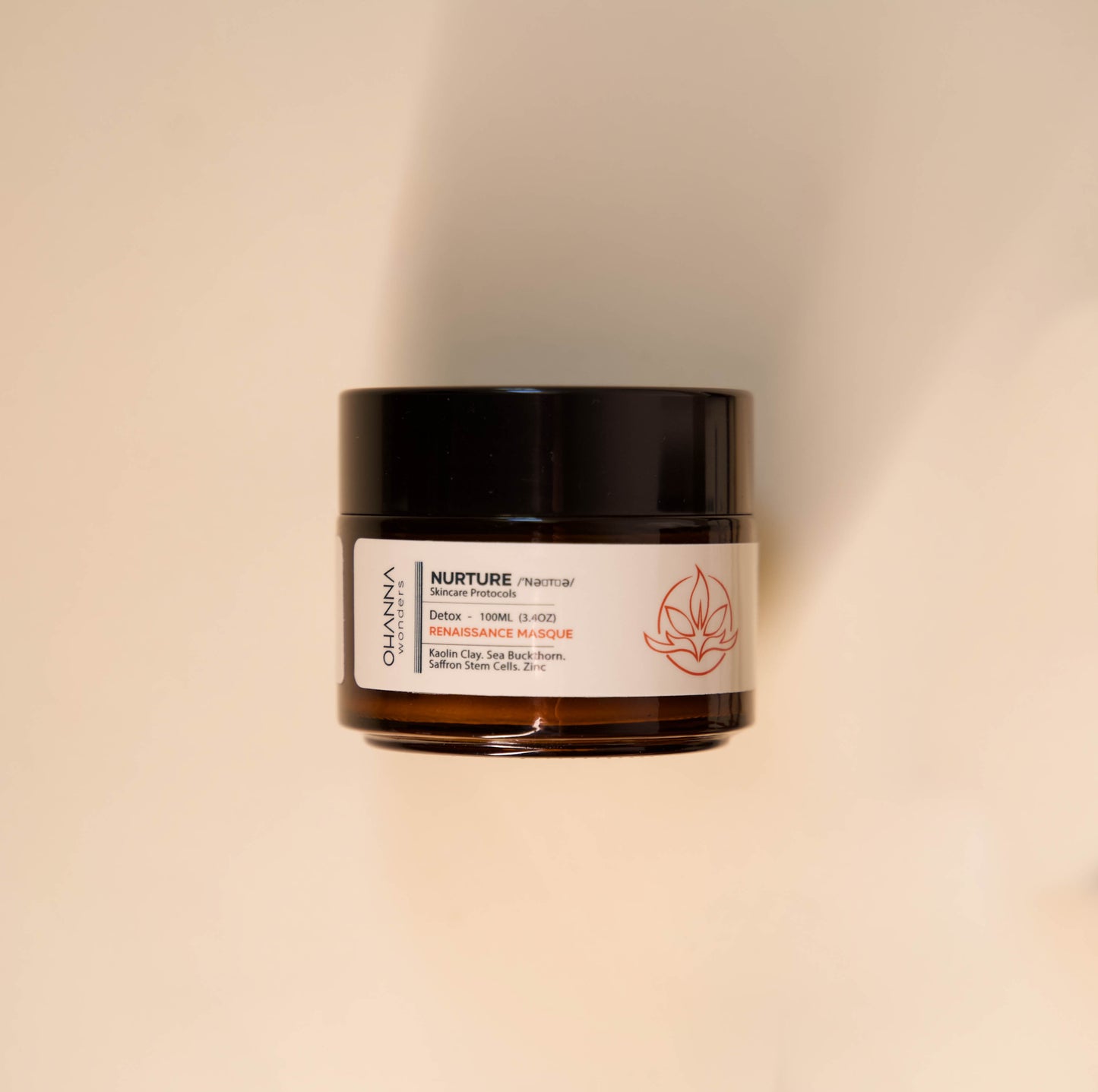 Join Us In Our Sustainability Commitment.
REVIEWS
★★★★★

Noor_makeupfash, KSA

Tried the ohanna wonders trio ...the enzyme peel, the detox masque and the brightening dewy moisturizer.

If you love fruity fragrances in your skincare trust me you will love it. I have been using it for a month now and my skin says it all.

Enzyme peel is my weekly ritual now and who doesn't want to detox with the masque. Moisturizer is my everyday thing . I use it everyday even with makeup. Totally recommended to those who love to have healthy glowy bright skin.

★★★★★

@makeupandliterature , UAE

The ohanna wonders 3 fruit enzymes peel is gentle yet powerful. My skin looked cleab,bright , and was glowing.

The Detox Masque really helps with keeping pores clean especially as my skin gets congested in the summer.

The NURTURE Hydrate contains brighteneing ingredients like Kojic acid that make it unique .I didn't have this ingredients in my routine. I love this for my oily skin.

 

★★★★★

@mayazelkhal, Lebanon

I highly recommend trying out ohanna wonders new skincare products. I have been using the moisturizing cream twice a day for more than one month now and it made such a positive impact on my skin, leaving it looking and feeling more healthy and fresh and most importantly much more hydrated especially during the summer days and the extreme heat. It is a must try for sure! You will get hooked;)

★★★★★

@josies.skincare.and.selfcare, Sweden

This brand works for all skin types. All natural ingredients and very subtle yet divine scents. My favorite is the enzyme peel. It makes my skin feel so hydrating and dewy after using it. This is a brand I recommend for everyone.
Adaptogenic Beauty
Adaptogenic ingredients have been shown to play an important role in managing skin stress.
These ingredients act as a protective layer on the skin, helping it retain moisture and increase resilience against environmental stressors. Studies have found that adaptogens can help reduce inflammation, atopic dermatitis and oxidative damage to the skin, while also improving the overall complexion.
Research continues to explore potential uses of adaptogenic ingredients in maintaining
healthy and youthful looking skin. Consequently, they can be used as part of a
holistic skincare regimen to protect against signs of aging due to environmental factors such as pollution and UV rays.